Faster, Safer Belt Maintenance Doesn't Need To Be A Dream
Learn from the experts at Flexco
Flexco knows how crucial it is to get a belt up and running quickly, while keeping your maintainance team safe. That's why we offer free on-site belt splicing training that covers:
Preparing your belt for safe repair with the proper tools.
Squaring your belt before cutting to create the proper environement for your splice.
How to safely cut your belt, without the use of utility knives.
Installing consistent, quality splices that stand the test of time ... every time.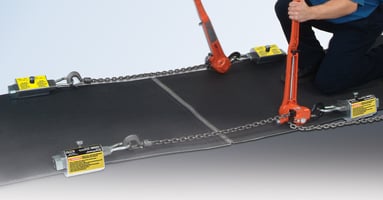 We come to you!
One of our product solution professionals will conduct this training on-site, at your location so you can make sure all the right personnel is there to learn these techniques.
Interested? Fill out the form to sign up for a FREE Belt Splicing Training Session.