Flexco is Giving Away A Free Food Grade Primary Cleaner!
Find out how your conveyor system can benefit from the effects of an engineered belt cleaning system.
The Food Grade Primary Cleaner from Flexco meets the highest standards for food processing. The cleaner is easy to install, and even easier to maintain. By using an engineered solution, you'll spend less time and less money on conveyor maintenance.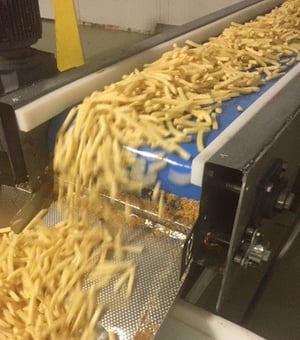 The Food Grade Primary Cleaner has the following benefits:
• Stainless steel components and food grade materials limit crevices and opportunities for bacteria growth
• It's the only FDA approved and USDA certified belt cleaner on the market
• Easily tensioned to ensure constant blade-to-belt contact
• Requires no special skill set to install or maintain
Simply fill out the form to go into the draw to win a free food grade primary cleaner!
Conditions Apply, contact Flexco for more details: marketingau@flexco.com