Get A Free Demonstration of the Novitool® Aero® Splice Press
See for yourself why customers around the world trust Flexco to minimise their downtime and decrease their maintenance costs.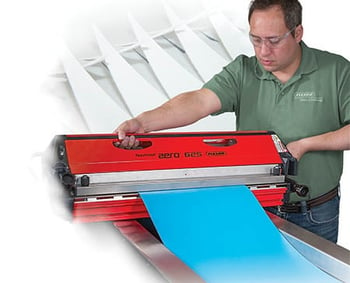 Flexco's Novitool® Aero® Splice Press is everything you need to effectively limit downtime in your food processing facility. With the Aero Press, you can save time and money by easily bringing your belt splicing in-house — and, you'll be backed by a support team that helps you grow.
With the Novitool Aero Splice Press, you'll be able to:
Have better control over sanitation in your facility
Splice your belt quickly with cycle times as little as 8 minutes
Respond immediately to a damaged belt instead of waiting for outside contractors to arrive
Handle routine maintenance yourself — and fit it into your own schedule
Never forget a splice recipe again — program recipes directly into the press
... all this with one tool.


See for yourself!

Fill out the form to schedule a free demo customised for your specific operational needs and we'll send our industry experts to show you exactly how easy it is to limit downtime in your facility.