Reduce Carryback and Increase Revenue
Discover the FGS Food Grade Secondary Cleaner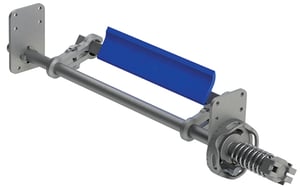 No matter the industry – from industrial baking to food and protein processors – all of them have one common problem. Carryback. The right cleaner makes all the difference. When Flexco designed the FGS Food Grade Secondary Cleaner, we did so to help you:
Minimize carryback

Increase productivity

Reduce downtime

Increase sanitation

Prioritize worker safety
But don't take our word for it. Sign up for a FREE demo — virtual or on-site — and we'll bring the FGS Cleaner to you to see if it will work for your operation.